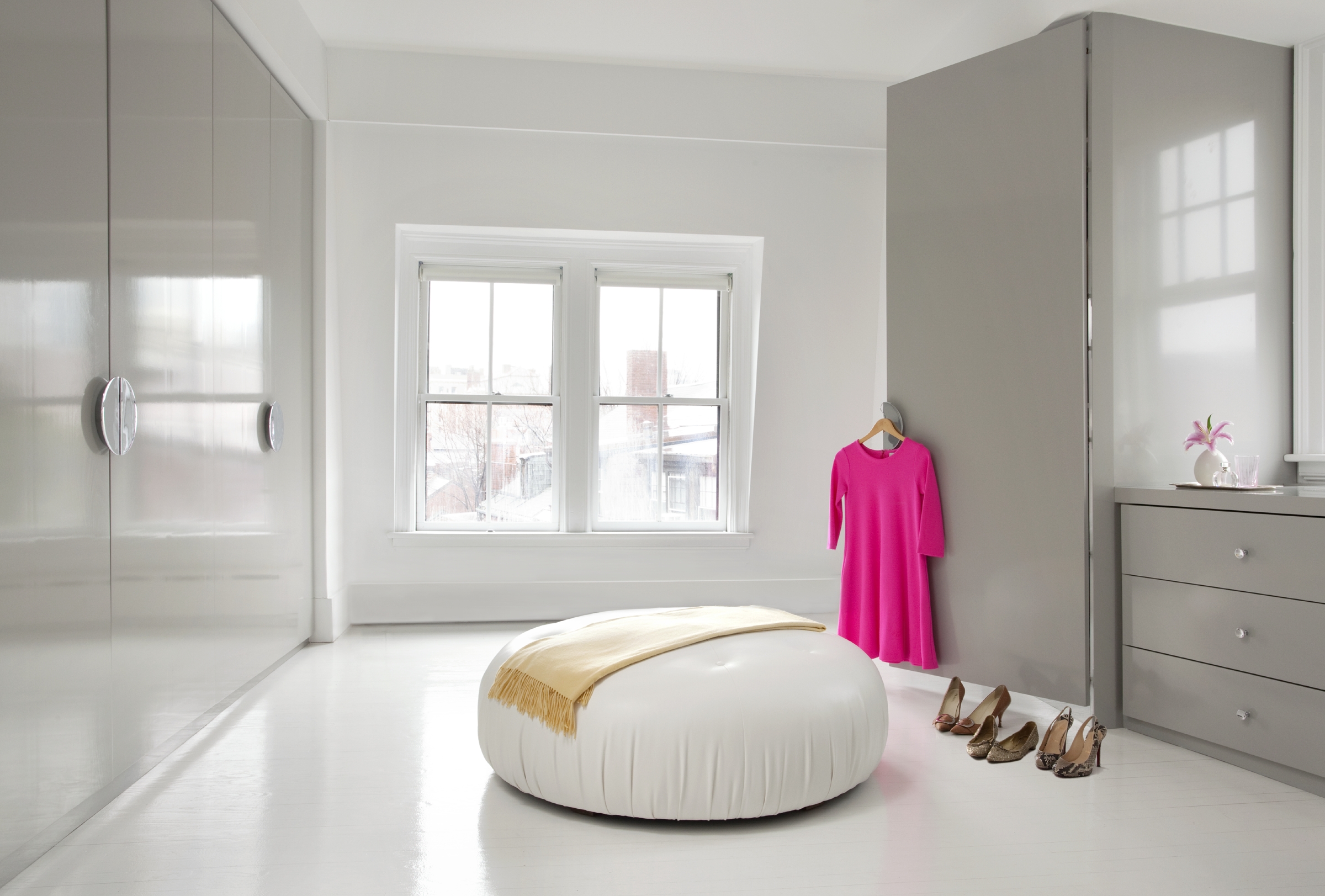 BEACON HILL HOUSE
LOCATION  Boston, MA
COMPLETED  2009
ARCHITECT  Ruhl Walker Architects
FURNITURE AND ACCESSORIES  Samantha Perry
GENERAL CONTRACTOR  Sea-Dar Construction
PHOTOGRAPHER  Eric Roth Photography ©
Boston's Beacon Hill streets are often crowded with tourists mostly engaged in the fantasy of imagining what it might be like to live in a tight historic neighborhood, traveling worn brick sidewalks and streets sometimes barely wide enough for a horse carriage. And usually, those few who take the next step and buy an old house here continue to indulge that fantasy with some combination of faux Federal or Victorian interiors that have little to do with their otherwise modern lives.
For one young couple just starting out, however, the renovation of this house was an opportunity to embrace the history of the neighborhood with a fresh and energetic take on row house living. The house – five floors each barely more than 500 sf – had been treated rather roughly over the past nearly 200 years. What modest original detail that remained – marble fireplace surrounds, simple crown mouldings and window casings – was preserved, but the owners embraced a clean and confident aesthetic for new a new kitchen, bathrooms, a media room, a master suite, and furnishings throughout.
Architecturally, enclosed rooms were retained for bedrooms and studies, while walls were freely removed elsewhere to create an open kitchen / lounge on the entry level, and an airy, white and gray retreat of a master bedroom at the top floor. In between, wood floors were dyed a bold black, while damaged and dowdy stair rails were refreshed with high-gloss paint and an bold carpet pattern. This backdrop hosts a sophisticated mixture of modern and vintage furniture and artwork. Old and new surprise each other in unexpected pairings – walnut veneer suitable for a downtown law firm is deployed on sleek, handle-less kitchen cabinets, and a sculptural foot playfully kicks off an introduction to the otherwise formally arranged parlor-level living and dining rooms. The overall effect is both calm and energizing; the perfect sense of home in the city.